Learn
Welcome to the new learning area!
I've created a lot of new content in the past year and it was time to do some tidying! Like all "home improvement" projects, things are going to be a bit messy for a while! The website has been a bit glitchy as I add and test new features. I'm working with my hosting provider to resolve the problems as quickly as I can. Thanks for your patience while we are in construction-mode!
I'm reorganizing all the free self-study videos and articles into free courses and collections to make it easier for you to find topics of interest. 
Zoom classes are on pause while I create some new self-guided video courses.
Small Group Help Sessions are still happening! Times vary to accommodate more schedules. See times/dates for the next session(s) >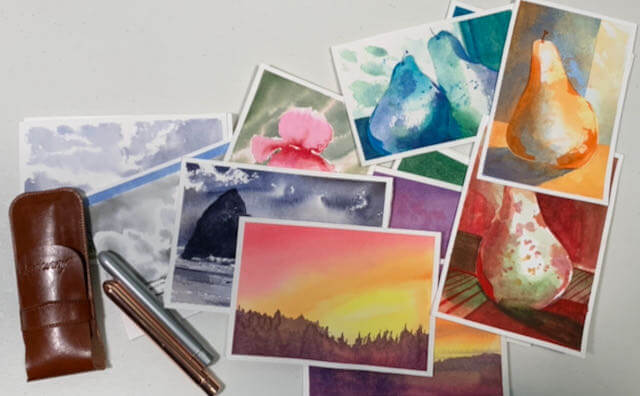 Self-Guided Video Courses
Video Collections (e.g. Postcards Paint-Alongs)

Technical Watercolor How-To by topics (coming soon)

Watercolor Tips and Tricks (coming soon)

"The Other How-To"—Creative Development, Design and Planning (coming soon)
Temporary Links During Construction: