Group Classes and Coaching
All times are listed in PACIFIC TIME. Please make sure the class time works for you in YOUR local time zone. 
Click on the "get info" link below the short class description to get more details about a class.
Many of you have told me you would like to take one of my courses via Zoom, but simply can't commit to being online at a specific time. I get it! I'm working on some new video courses that you can take as self-study courses on your own, or in an enhanced, instructor-led group course.
I'm also working on a new series of courses and videos to help you learn "the other how-to": how to develop your creative ideas and plan your own watercolors instead of just copying a photo or following a paint-along.
Making video courses takes a LOT of time, typically about one to two hours of work per MINUTE of finished video.
I appreciate your patience as I take some time away from Zoom classes to work on these new videos. I love the interactive classes as much as you do—they'll be back!
In the meantime, I am still offering small-group help sessions most weeks. This is a great way to get "drop-in" help on a project or ask for help with a topic of interest. Read more about it below, or click the "register" button to see when this week's session is scheduled. (Times move around to accommodate more schedules, so if this week doesn't work for you, please try again.)
Upcoming Group Classes and Help Sessions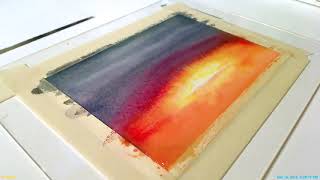 Painting a cloudy winter sunrise scene in watercolor . Shows how to suggest different cloud layers in the sky by layering (glazing) in your painting.
read more
Resource Pages for previous classes and workshops.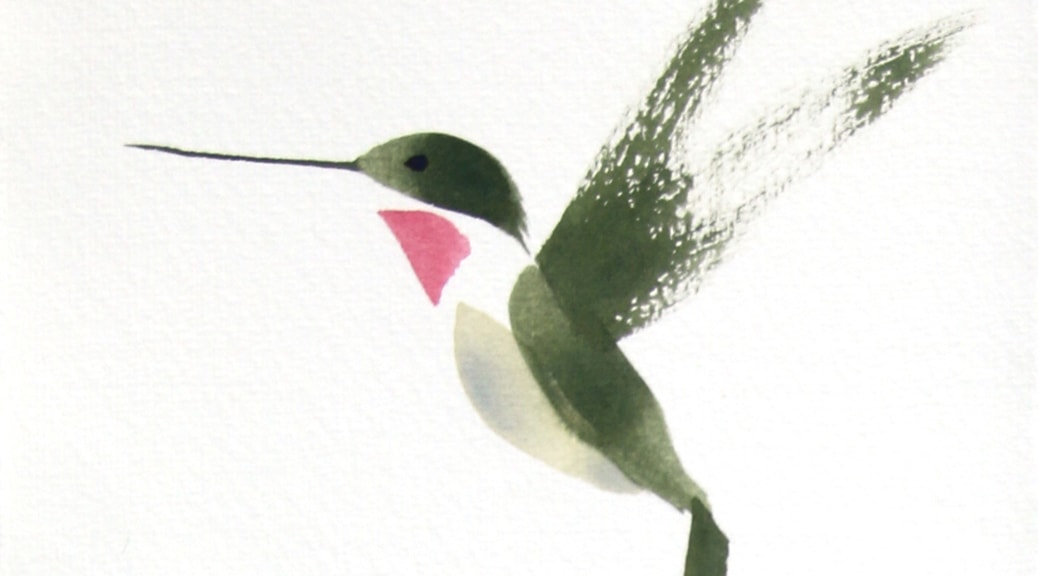 Paint a hummingbird using basic brushmarks.
read more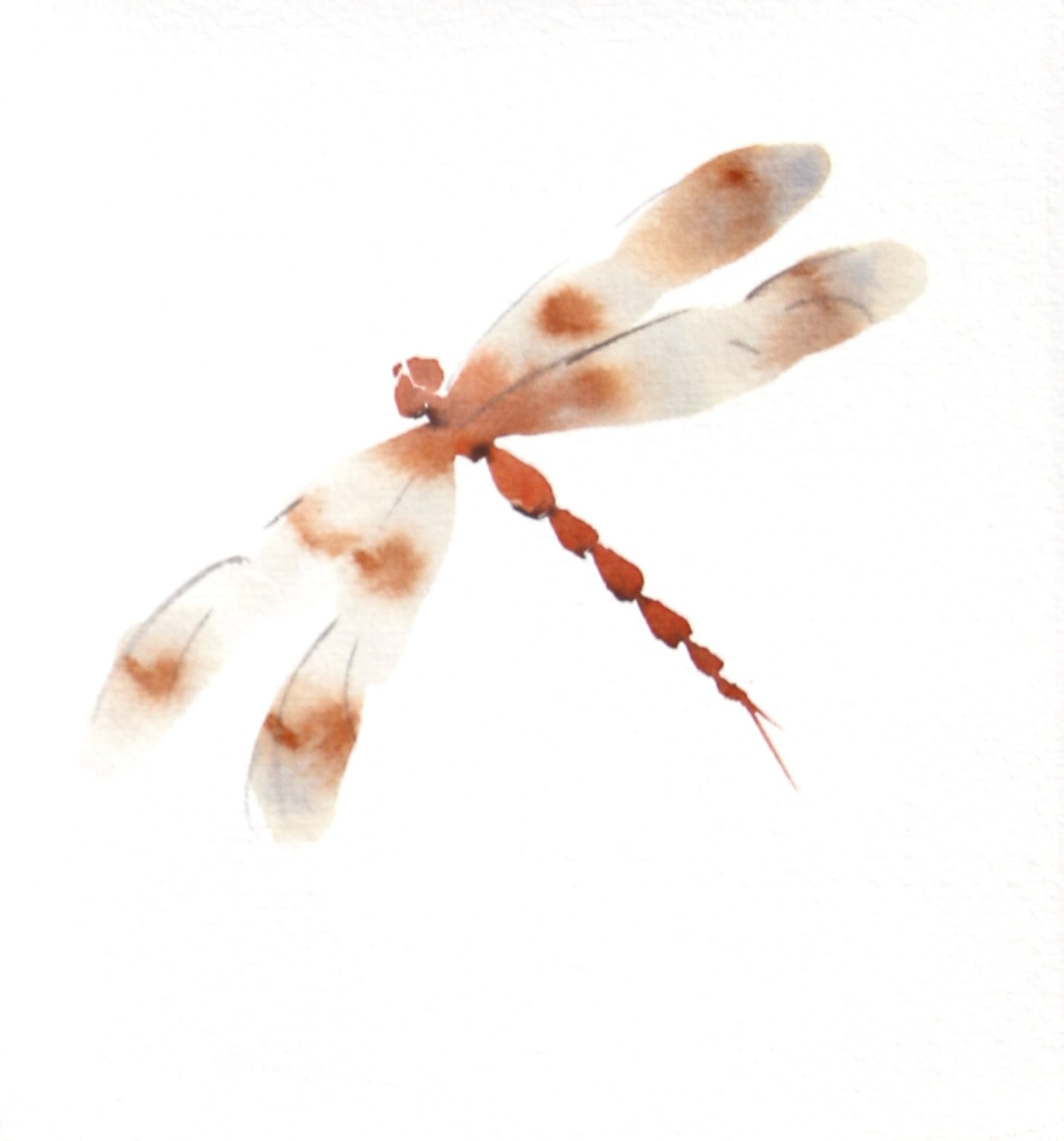 Paint a dragonfly using basic brush marks.
read more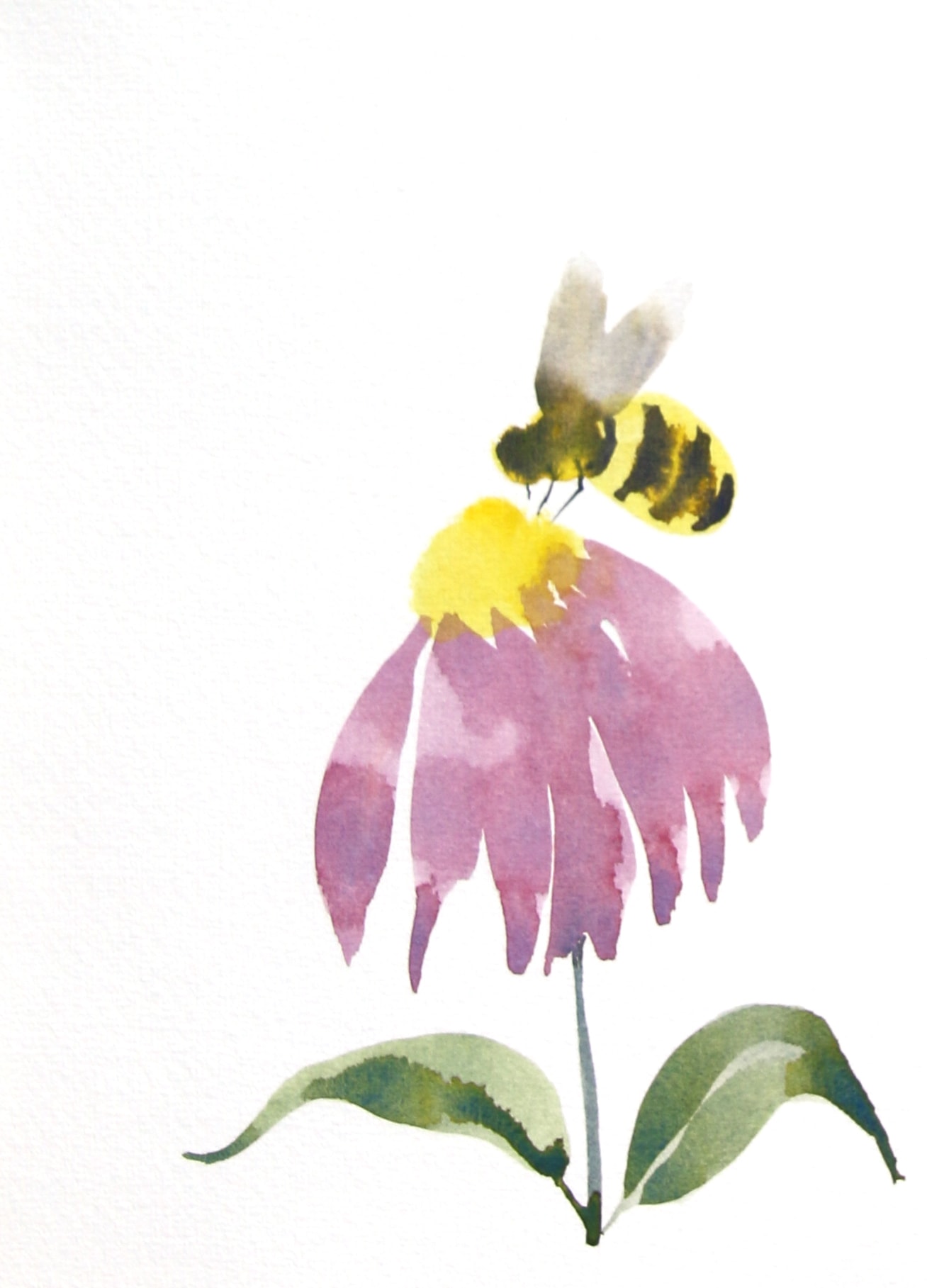 Paint a bumblebee on a coneflower using basic brushstrokes.
read more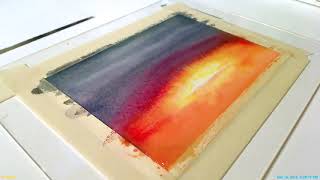 Painting a cloudy winter sunrise scene in watercolor . Shows how to suggest different cloud layers in the sky by layering (glazing) in your painting.
read more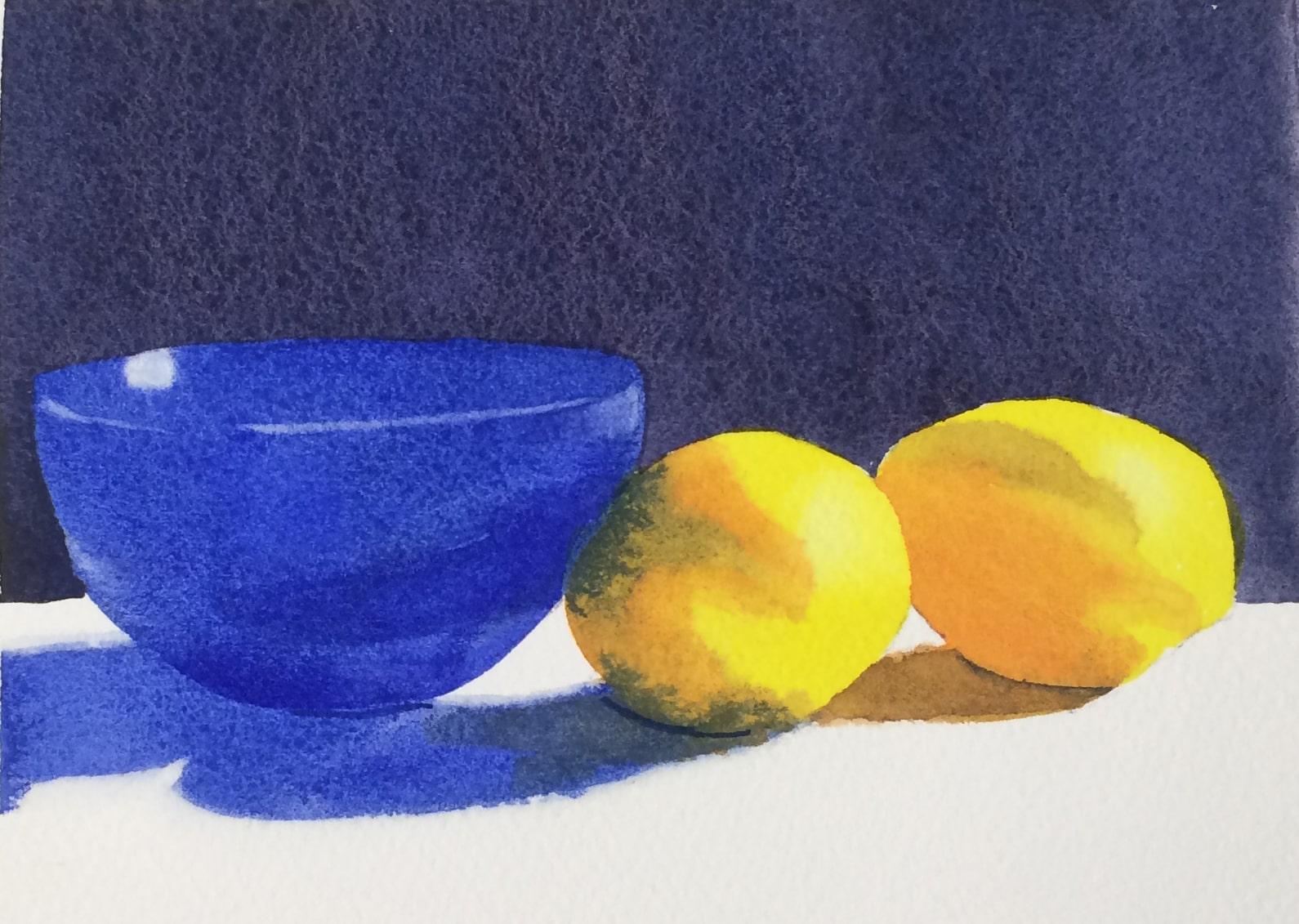 A simple still life of a glass bowl and lemons in watercolor. In this project you'll practice laying a multi-colored wash connecting several "objects" into one large shape, and then defining the individual objects with smaller washes along their shared edges.
read more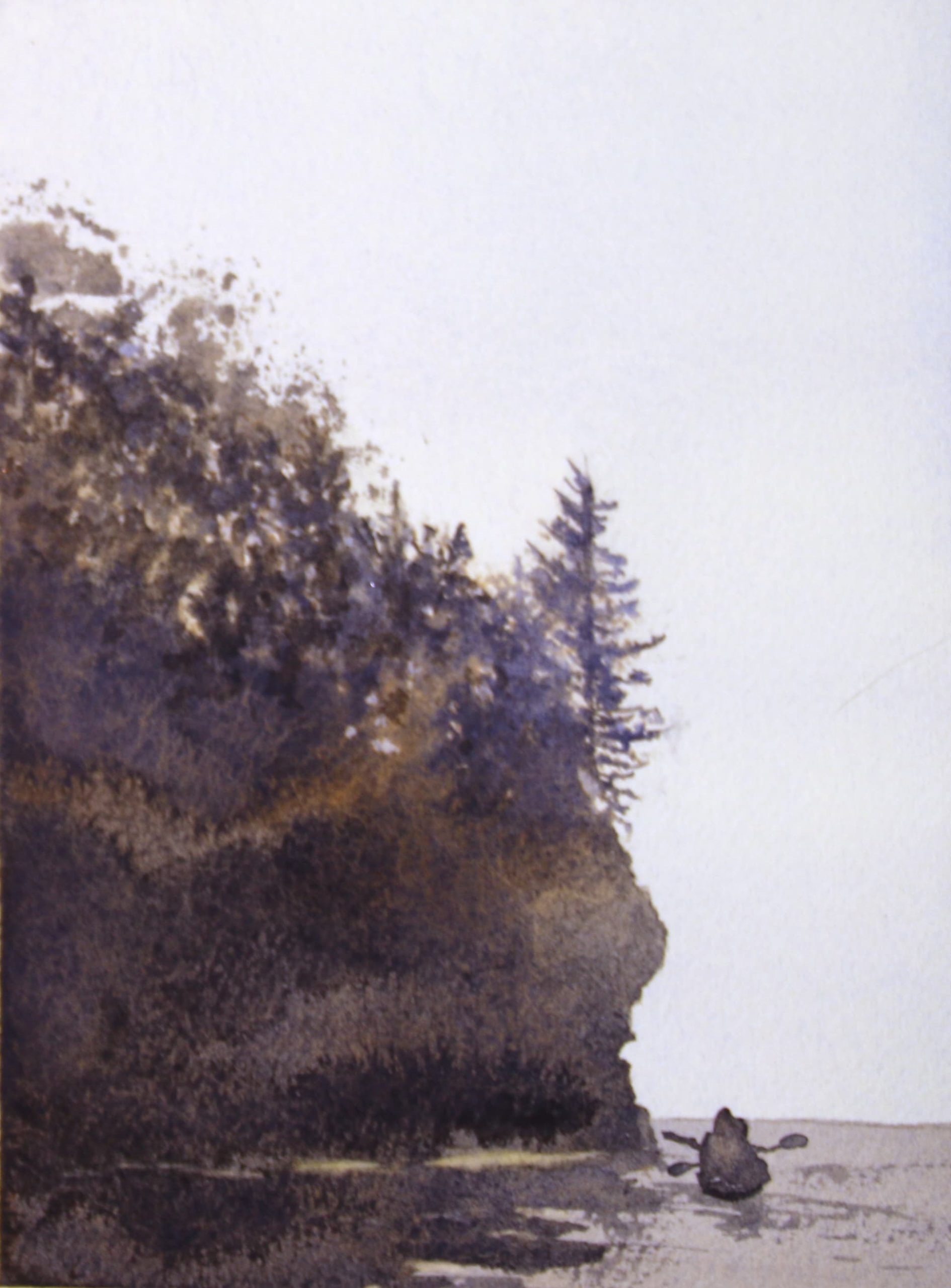 How to paint a kayaker paddling near a cliff in watercolor. Another simple monochrome "silhouette" painting using the skills learned in the Project 4 section of Watercolor Jumpstart.
read more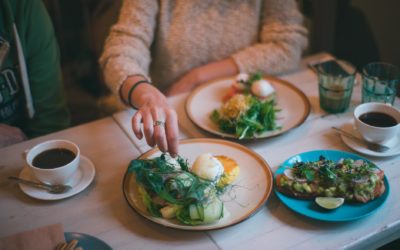 Planning an entire meal involves more than just knowing cooking techniques. Chances are, you're all quite familiar with this sort of planning, so let's see how it connects with planning watercolors.
read more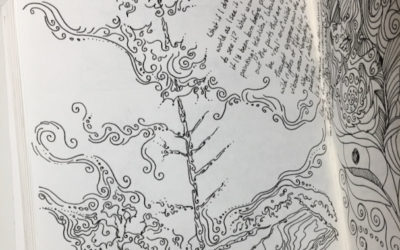 Like most people, I did some rapid "pivoting" (otherwise known as "flailing") during 2020. It's time for me to get back to the core mission of my teaching: to help you be more successful using watercolor as an artist, that is, to use watercolor to explore your own thoughts, ideas and emotions, record your responses to the world, share your experiences with others, or express something personally meaningful. That means learning to plan your own paintings, but how?
read more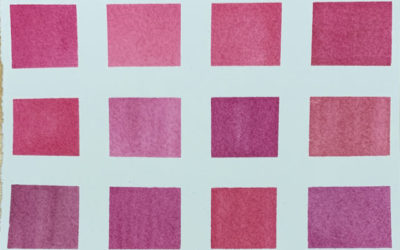 Color-mixing is often discussed as if the only consideration is getting "the right color", but watercolor pigments each have their own physical and chemical properties. This video presents some activities to help you develop a more sophisticated understanding of color-mixing so you become better at choosing and mixing pigments to create the artistic effects—including perceived color—you desire.
read more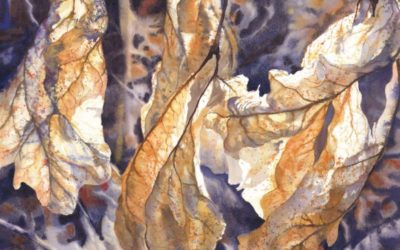 Negative painting requires us to find shapes that are "not things". Our brains resist! In this demo, I'll show you a few strategies you can use to help yourself make that mental shift!
read more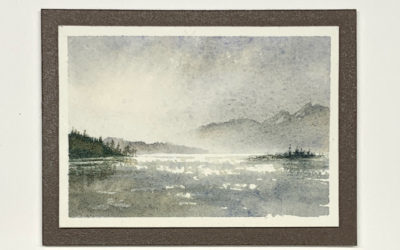 Just for fun, a quick little video "road trip" with scenes from my travels up and down the west coast in The Tiny Escape, my trusty camper van.
read more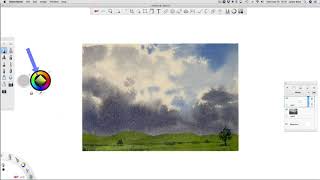 Sketchbook Pro is a great tool for quickly planning changes to a painting in progress, and it's free. This video introduces the small set of features I use in my planning process, so you can get started quickly without having to go through a lot of features you don't need.
read more