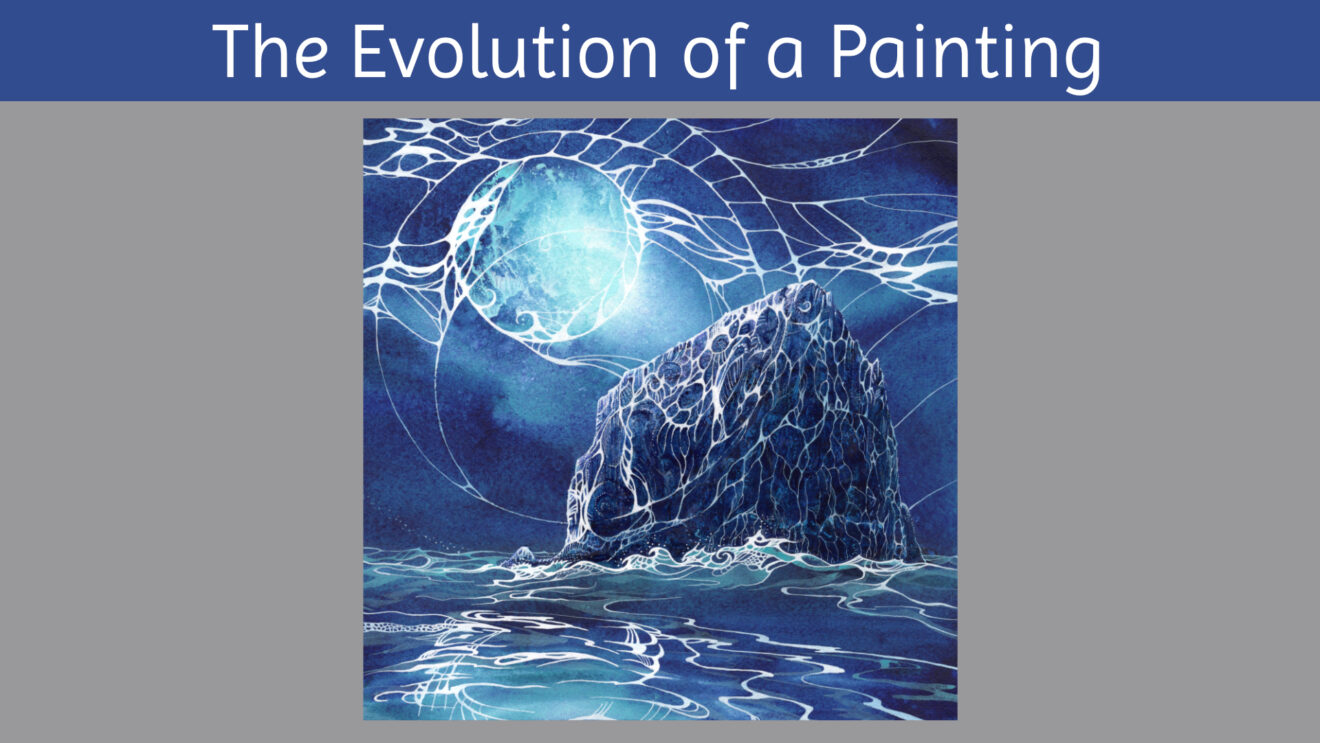 You've probably heard me say that I don't typically work from photos. So, how DO I work? In this video, watch over my shoulder for a (very condensed!) view of how one of my paintings evolves from initial sketch to final version.


This video is a bit of an experiment. Let me know if you would like to see more like this—or if it's just confusing or boring and the experiment doesn't need to be repeated! Hope you enjoy it!
Thanks for your patience while my inept IT department (that would be me) has been working on a major website overhaul.


The recent spate of problems pushed me to accelerate building a dedicated website just for the online courses and learning materials. But don't worry! It acts like it's just another page on the website you're already used to. The main difference is that you need to register and log in on watercolorcoach.com to take courses, so the courseware can keep track of who's enrolled in what.


Creating a separate site for the courses takes a lot of the strain off the existing website, so we should experience fewer website crashes. I am still learning the new software, though, and it just went through a major update that seems a bit buggy, so please let me know if you discover something that still needs tweaking.