Self-Guided Courses and Collections
Courses are a learning sequence, with lessons intended to be done in order.
Collections are groupings of videos and articles that have information about a particular topic. Some videos or articles touch on several topics and show up in more than one collection. A video or article in a given collection might not be solely about that topic, but will at least include more than a passing mention.
 (Zoom Classes and Help Sessions are here.)
Temporary Links During Construction: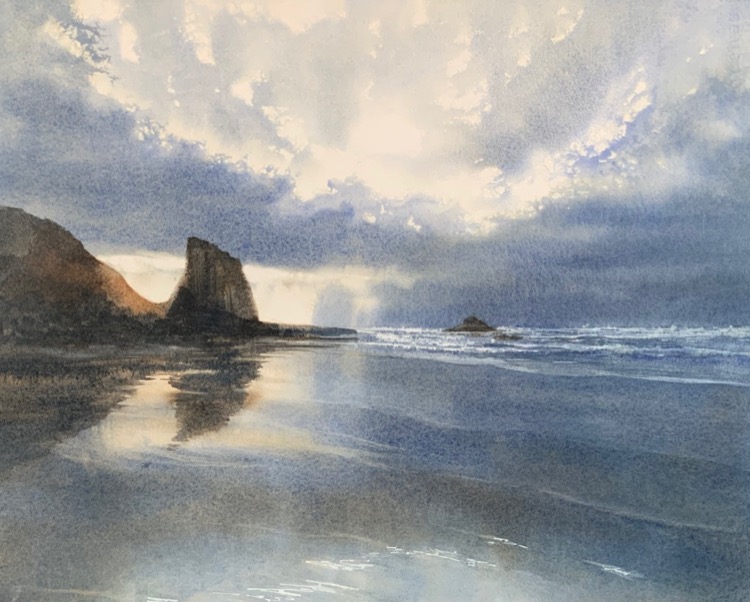 Introduction to intermediate/advanced wet-in-wet techniques for complex skies and clouds on larger paintings (quarter-sheet and up).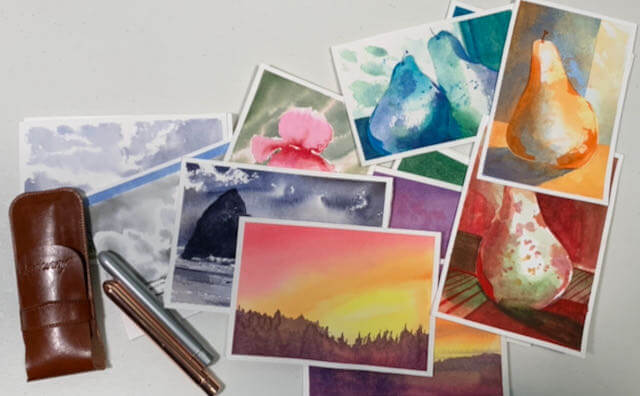 Simple and stress-free. Easy enough for complete beginners, but experienced folks might pick up a handy tip or two.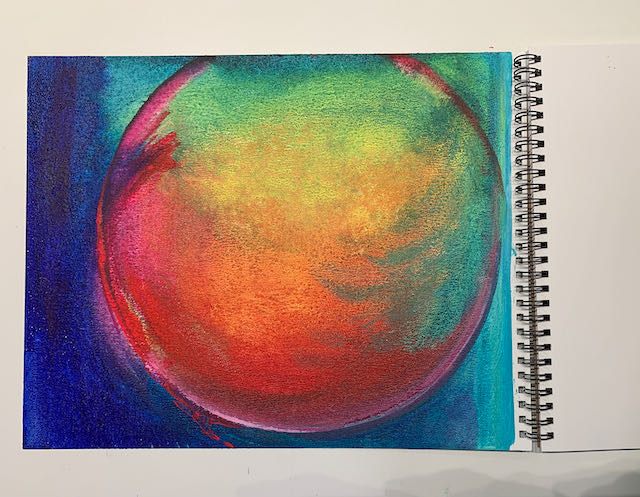 (At this time, this collection does not include lessons from Watercolor Jumpstart or Watercolor Skies and Clouds. See also Jumpstart Project 2 and Skies & Clouds Project 2 for more info on color-mixing.)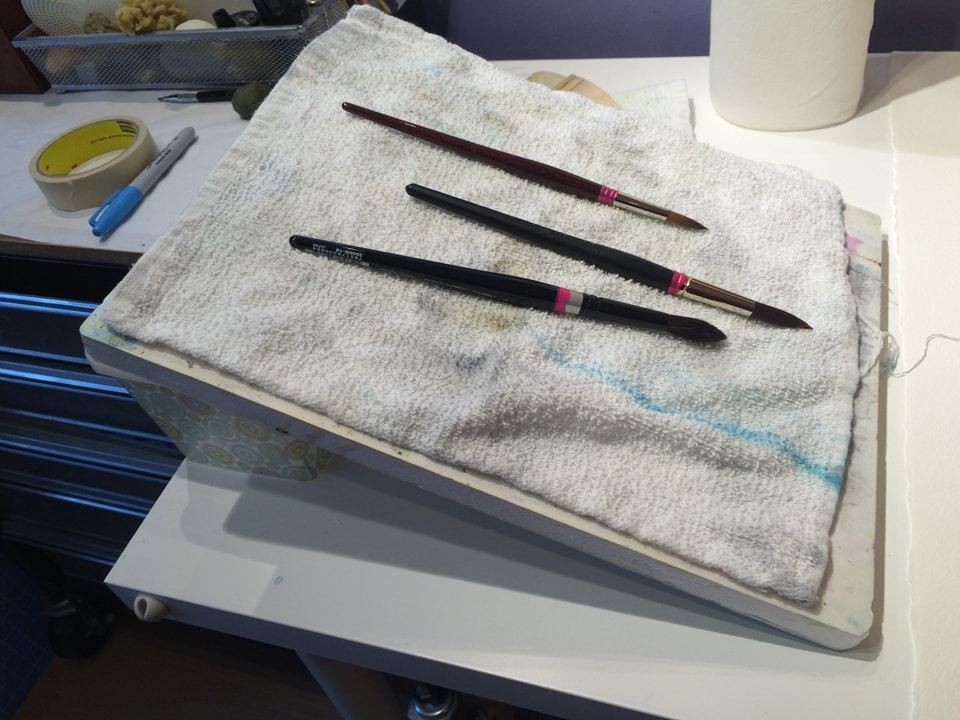 Info on choosing, using and caring for watercolor supplies and materials.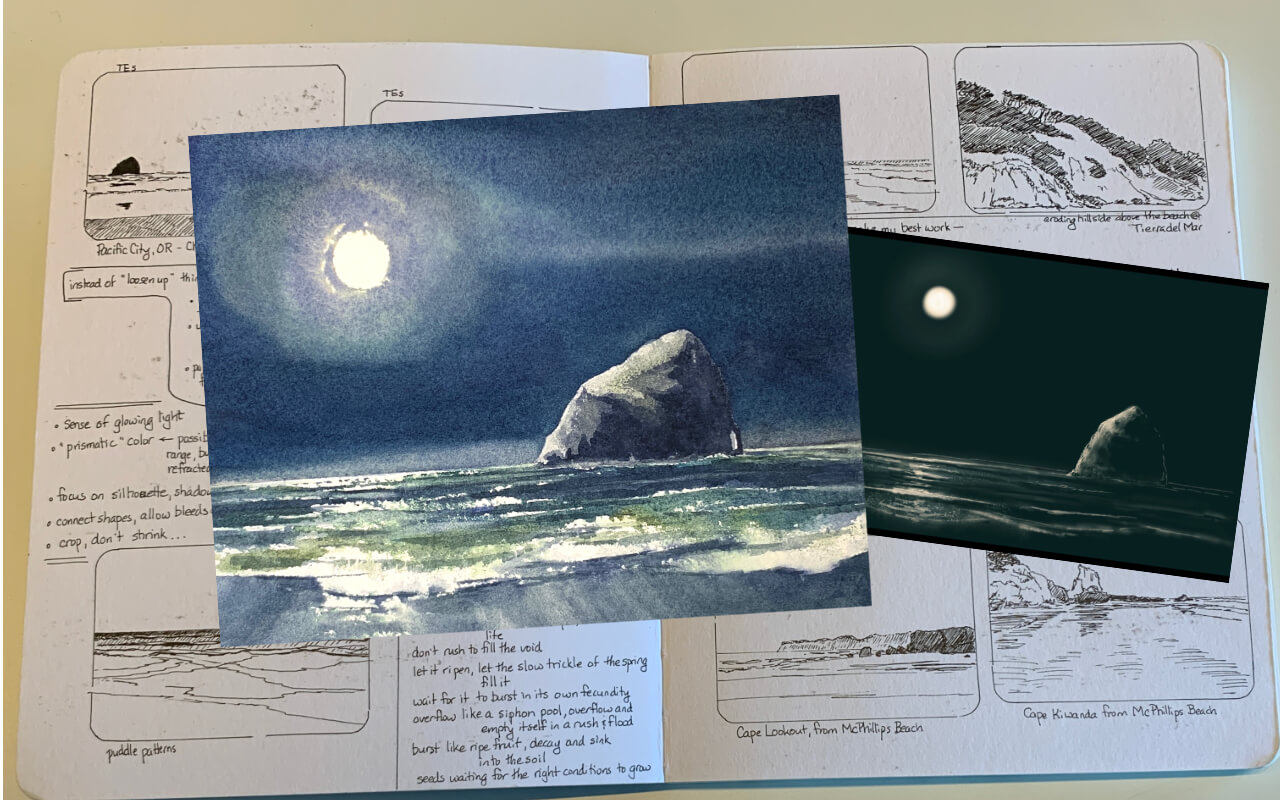 Articles (and a few videos) about
design and planning
evaluating work in progress
developing creative ideas
 "loosening" up
dealing with your inner critic